Jan 31, 2013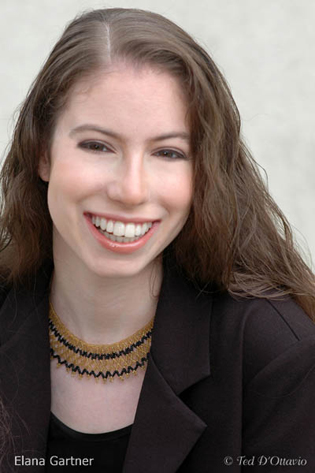 What is the 50/50 award?
The 50/50 Applause Award was created to honor those theaters that produced women playwrights at least 50% of the time in their seasons. In this case, it was the 2011-2012 season.
From your perspective, why is this award needed?
It is not a secret that women playwrights are under-produced and it has been something that the theater community has been more actively trying to address in the past four years since Emily Glassberg Sands came out with her study Opening the Curtain on Playwright Gender. In the study, she analyzed data in the theater community from 1999-2009 and found that, in 2008, only 18% of the productions in the United States were by women playwrights. She also found that "only 11% of shows on Broadway over the past decade [1999-2009] were written exclusively by women".  As our organization is an international one, we also know that this issue is not limited to the United States. Last year, Lyn Gardner of the UK's The Guardian stated "…of the 57 productions on in the West End and the fringe that might be considered plays (rather than musicals or physical work), only six are written by women". In Canada, Rebecca Burton and Reina Green reported that 30-35% of the nation's artistic directors were female in 2006. A 2012 Australia Council Report, Women in Theatre, concluded that while companies' seasons in 2012 suggested things were improving, between 2001 and 2011, "it appears that there has at best been no progress … and there is evidence that the situation for women in creative leadership deteriorated". For example, among the bigger Australian theatre companies (known as the major performing arts group), female writers featured in 27 per cent of productions in 2004, but this figure plummeted to 17 per cent last year.  Aside from the imbalance of theatrical expressions of women's experience, there is a clear economic trajectory that starts with a production. A professional production is typically followed by script publication, book sales, further productions, royalty revenue for the playwright and other financial rewards like commissions, residences and travel opportunities.
What theaters were you most excited to see on the list- any surprises?
Actually, I was pleased to see that there was a great span of theaters that were both small and large. Playwrights Horizons is an off-Broadway house in New York and Cleveland Public Theatre is a similarly larger theater company. However, Little Colonel Theatre, Nora Theater and Symmetry Theatre are smaller. I was also pleased that the winners were spread out throughout the United States and not concentrated in one area.
What advantages are there for theaters that produce plays written by women?
There are a number of advantages: for one thing, it diversifies the stories that are being told. Women have different stories to tell or have a different voice with which to tell the stories. Producing different types of stories can also open a theater up to the possibility of new additional patrons. It could also diversify the artists that a theater works with. Finally, according to the Sands report, female-written shows on Broadway are 18% more profitable than male-written shows; it is entirely possible that theaters could see a similar reflection in their revenue from a female-written play.
Happy 25th Birthday to the ICWP! Any celebrations plans?
It's hard to have a birthday party when we are scattered around the world as we are. However, the award is a big marker for us. Since we are anticipating starting the nomination period for the 2013 award in the spring, earlier than last year's, we will be giving out two sets of awards this year (but for different seasons). We are coming out with our publication, Diverse Voices, a collection of writing by our members. We have also been collecting pod/vod casts of our members reading their work and we will be making that live this year either through our website or through other media (YouTube or iTunes).
— Elana Gartner
Playwright Elana Gartner has been produced in New York, Massachusetts, Ohio, and Georgia. She has received recognition for her scripts by Little Fish Theatre, Eden Prairie Players, Stone Soup Theatre, Drury University, Repertorio Español, Fabrefaction Theater Company, Pen and Brush, and Open Book. Two monologues from Ms. Gartner's plays Daughter and Because of Beth are due for publication in Contemporary Monologues for Young Women v.3 (Meriwether Publishing, Ltd.) in the Fall, 2013. Ms. Gartner founded the EMG Playwriting Workshop which has fostered a supportive community for playwrights since 2004 and is also a member of the playwriting group, Manhattan Oracles. She helped to edit a second edition of You Can Write A Play! by Milton E. Polsky and she is a current board member for the International Centre for Women Playwrights. Ms. Gartner is a graduate of Oberlin College with a degree in Creative Writing and is a member of Dramatists Guild.