May 7, 2012
Lucy Alibar's latest project, Beasts of the Southern Wild, has already received one of the highest honors the film world can bestow — the grand jury prize at Sundance — and now there's Oscar buzz. (You can watch the trailer here.) We had a chance to chat with Lucy, ask her about the upcoming film, and what she's working on now.
What was your writing process to turn Juicy and Delicious (a play) into Beasts of the Southern Wild (a film)?
Location was so important to both pieces. Juicy and Delicious takes place in south Georgia — I saw the aurochs coming out of the red clay and making their way towards this family on the verge of extinction. Benh Zeitlin, my dear friend and brilliant director, wanted to set the story in Terrebonne Parish, Louisiana, where the erosion is so severe that the land is sinking into the water. Hushpuppy's losing what made her, at least physically, and struggling with how to keep her father and her home in her spirit.  I spent a year traveling back and forth from the bayou and New Orleans to make Hushpuppy's story a part of this beautiful, haunting place.
Are you working on any plays right now? If not, what are you working on?
I'm writing a piece about my dad and my brother that I love so much, and can't wait to show y'all. It's very funny, and sweet, and giving me a lot of joy as I write it.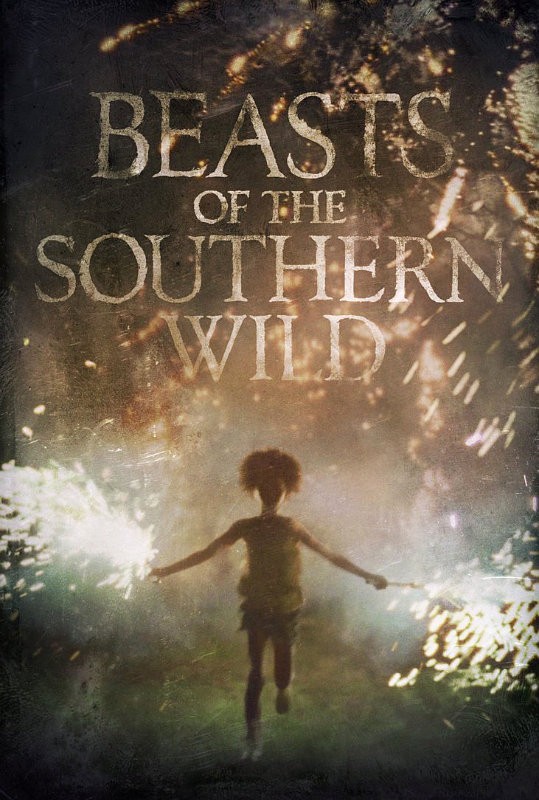 How did you start writing?
My mom gave me and my brothers crayons to draw with, when we were little, and my brothers were really good at drawing. I wasn't.
What do you read to get inspired?
Breece D'J Pancake, Kevin Wilson, Joy Williams, Flannery O'Connor.
What is your favorite southern turn of phrase (colloquialism)?
"Well, hell."
— Lucy Alibar (a.k.a. Lucy Alibar-Harrison).  Lucy Alibar's other plays include A Friend of Dorothy,  Home Baking Made Easy, Gorgeous Raptors and Mommy Says I'm Pretty on the Insides.  Ms. Alibar is an Affiliated Artist of New Georges and a member of EST's Youngblood. She does lots of fun things with choreographer Brian Maloney and Slant Theatre Project. Ms. Alibar loves dinner parties, Dreamgirls, and the Russian-Turkish baths.